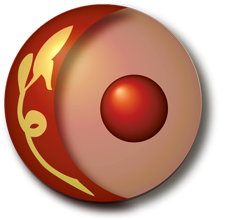 60-minute treatment

Children 0-10yrs

Teens 11-18yrs

Adults

cupunture

€40

 €55

€80
First treatment*:
€120 (90min)

Homoeopathy

€50

 €55

€80
First treatment*:
€120 (90min)

Spiritual Healing

€50

 €65

€80
First treatment*:
€120 (90min)
First consultation for Homöopathy and or acupuncture: 90 minutes
Card for 3 treatments: Adults: 180€ (3 x 60min.); Children: 100-120€
Further treatments and advice per telephone*:
Short consultation for Homoeopathy (GeBüH 4); recommendation for one or more remedies; per telephone (5-10minutes): €30
Consultations at the weekend not allowed
Footreflexology / Treatment with hot stones: (45mins): €45
"Solum Solare": an alternative treatment with tuning-forks, Monochord and singing bowls.
 Acupuncture points and meridians will be used. It can help to relax, restore and energize. 60mins: €60
Special offers for massage: please look at practice flyers.
* on appointment
Pet Therapies:
Animal communication and Homoeopathy: 60€ + travel expenses
Short consultations per telephone: 10 minutes, 30 €.
Important information:
cancellation of appointments must be 24h before the appointment.
failure to do this results in a penalty of 35€ per appointment.
I charge my bills according to the Gebührenverzeichnis der Heilpraktiker (GebüH).
I would like to point out that the fees for the above mentioned treatments are not covered by a state health insurance policy (otherwise known in Germany as
"gesetzliche Krankenkassen"). If you have an extra insurance policy or are privately insured, you should settle the bill with your insurance firm.
Naturally, you will receive a detailled invoice from me.
For reasons of precaution, I would like to clarify the fact that the Wellness treatments (Footreflexology and Solum Solare) are not a substitute for academic
medicine.
Status, 21.08.2019
English