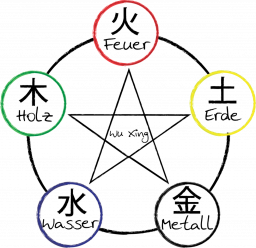 Acupuncture and Traditional Chinese Medicine bring the five elements of the body into equilibrium. The therapy can be determined  after a thorough examination of the tongue and the puls - Sterile, disposable needles are used.
There are different variations of Acupuncture practised and taught throughout the world. According to traditional Chinese medicine (TCM) acupuncture points are situated on meridians, along which qi (a"life energy") flows. The earliest written record of acupuncture is from the Yellow Emperor in the second century BC.
Acupuncture can be used to treat a wide range of physical problems including chronic pain, back-pain, joint-pain and migraine. Emotional problems such as depression and anxiety react very well to acupuncture.
I offer other therapy methods for those patients who are not happy with needles and still want to benefit from acupuncture. Sujok acupuncture, for instance, is also an effective therapy especially for joint and back pain. It is a type of therapy done only on hands (and feet) using seeds (e.g., organic peppercorns or lentils etc.) I also do acupuncture with cosmic tuning-forks. Acupressure works in a similar way. Light pressure is applied to the acupuncture points instead of needles.Children like this method best.
Generally, it's recommended to do at least 3 therapy sessions (every 14 days, for instance) in order to free the meridians and really benefit from the treatment. However it depends on your age and life energy (Qi).